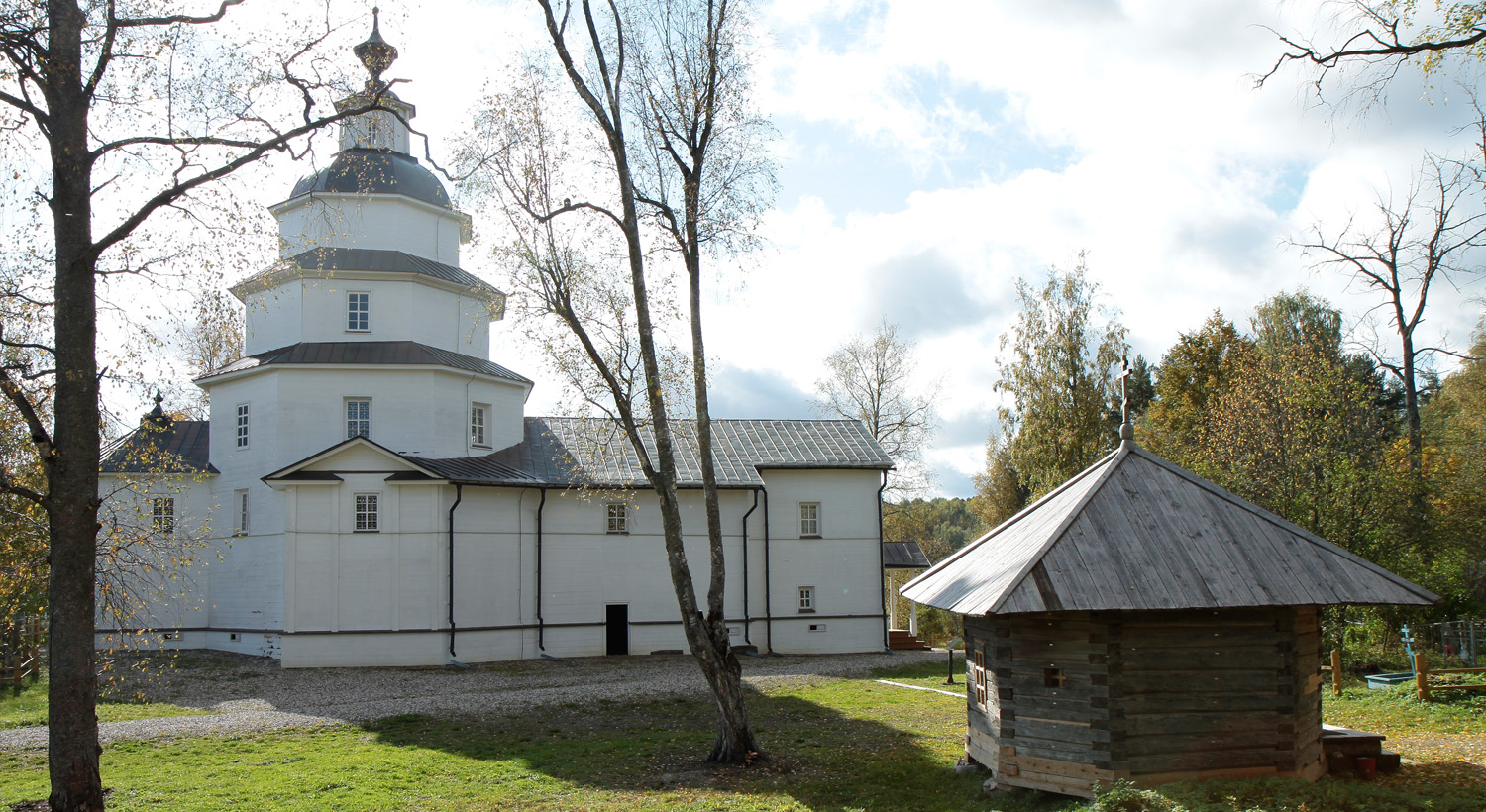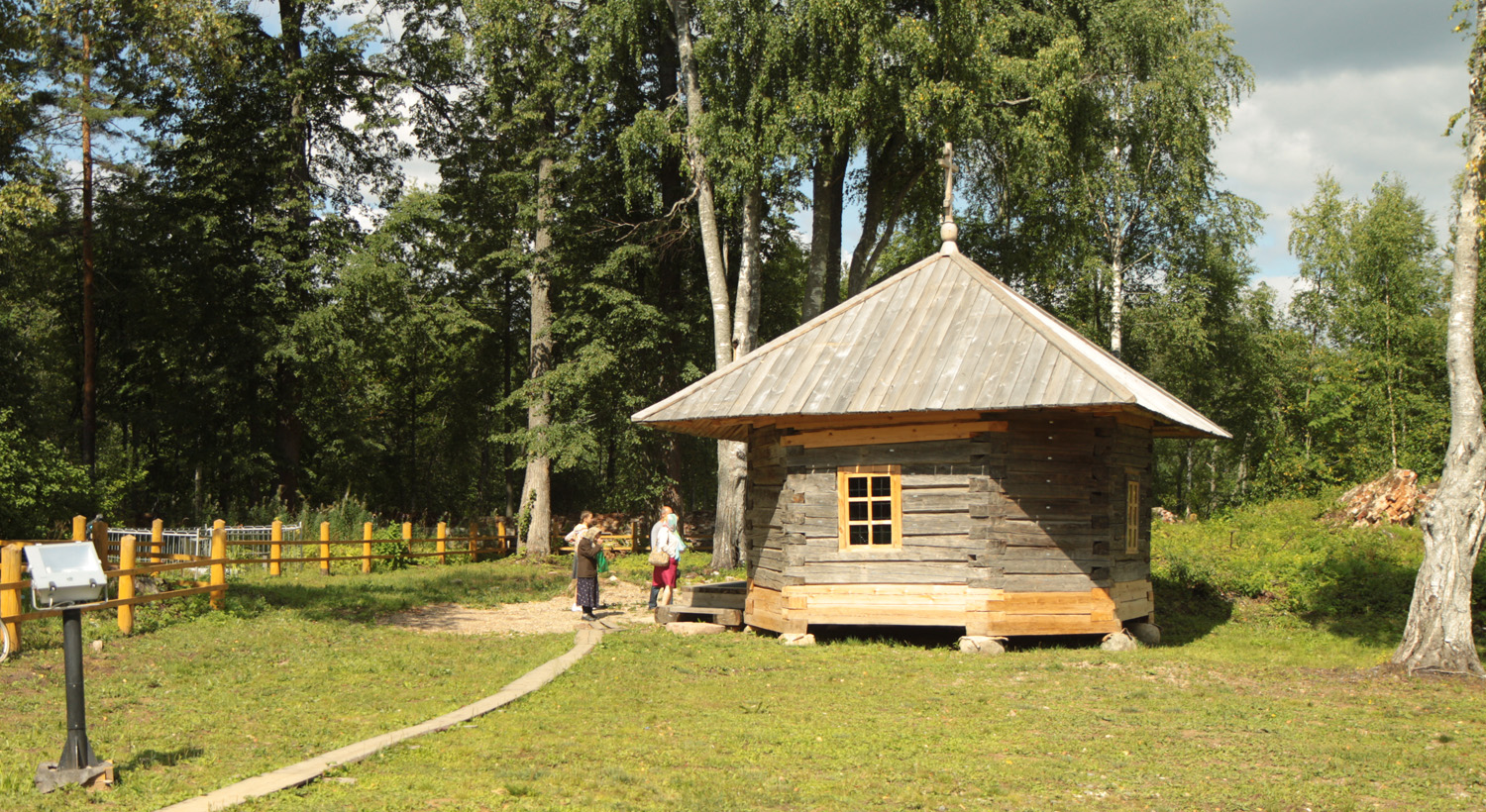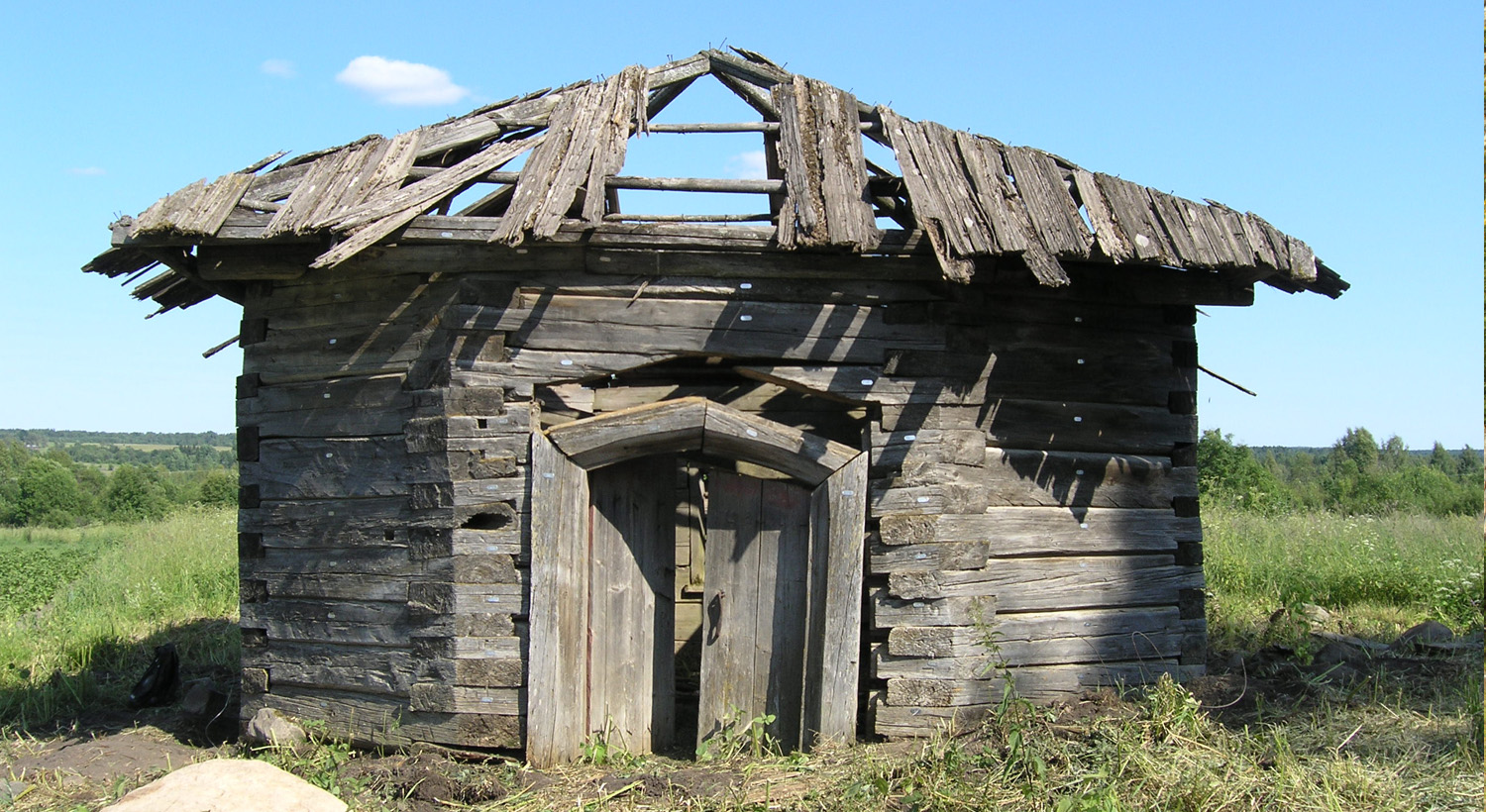 Chapel from Pasynkovo village of Talitsy village council
Chapel from Pasynkovo village of Talitsy village council
| | |
| --- | --- |
| Address: | Kirillov district, Vologda region, Russia |
| Place: | Tsypino museum complex |
| Created time: | 19th century |
| Matherial: | Wood |
| Category: | Architectural monuments |
---
In 2010, the 19th-century wooden chapel was transported from the Talitsy village of the Kirillov district to the Kirillo-Belozersky Museum-Reserve and restored by a group of Polish restorers and students headed by Romana Cielątkowska, Professor of Architecture in Gdansk University of Technology, together with the Elektra Restoration Company (the Vologda region).
The chapel stood in the churchyard near the stone Church of Saint Paraskeva Pyatnitsa. In the 1930s, it was transported from the churchyard to the village and was used for household needs. Local residents report that a nun lived in it for some time and healed the sick. The chapel is an octagonal dovetailed log cabin with a hipped roof. The exact date of its construction and the names of carpenters who applied all experience, skills and ancient traditions of folk wooden architecture in this tiny building are unknown.
The chapel was in a ruined state before restoration. The goal of renovation work was to save the monument as most of similar buildings were destroyed in the 19th – 20th centuries. They strengthened the load-bearing structures and restored the missing elements of the roof.
The chapel was consecrated by archpriest Sergy (Yershov), dean of the parish of the Epiphany Church in Ferapontovo. The Polish friends made a present to the Orthodox believers of the Vologda region - the icon "Resurrection of Christ" painted in memory of Poland's President Lech Kaczyński who died in the plane crash on April 10, 2010.
The project was implemented thanks to the coperation of the Department of Culture in the Consulate General of the Republic of Poland in St. Petersburg (the Polish Institute), the Kirillo-Belozersky Museum-Reserve and Gdańsk University of Technology.